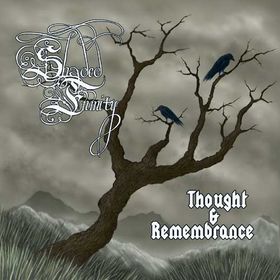 Tracklist:
1. Black Dawn
2. Prison of the Sun God
3. Its Shadow
4. Thought
5. Faith Killer
6. When All Hope Was Lost
7. Infidel
8. Asgard
9. They Were Never There
10. When the Gates Opened
11. Dark Horizons
12. Never Ending, Never Beginning
13. Remembrance
14. Smiling at the Grave
This is self-released from band of amazing talent. Very hard-to-find thou. Combines death metal, black metal into melodic storm but very beautiful. I bought this yesterday, cause i could not find it anywhere. Grab it, bang your head and Enjoy!
Download